Friday 17th June soon came around after months of preparations and it was FINALLY time for our first ever shoot! Off we went, a whole 0.2 miles away to Sun Studio in Dalston, East London – it's where we live, where we work and now where we shoot.
Our lovely model Sarah Ann came bounding in, just as pumped as we were! The team were buzzing with excitement and a few (early) glasses of prosecco soon calmed the nerves!
Next up, time for our capsule collection to be revealed from the garment bags…. cue the sound of oooh's and aaah's! 8 styles, multiple colour ways, all ready to be prepped.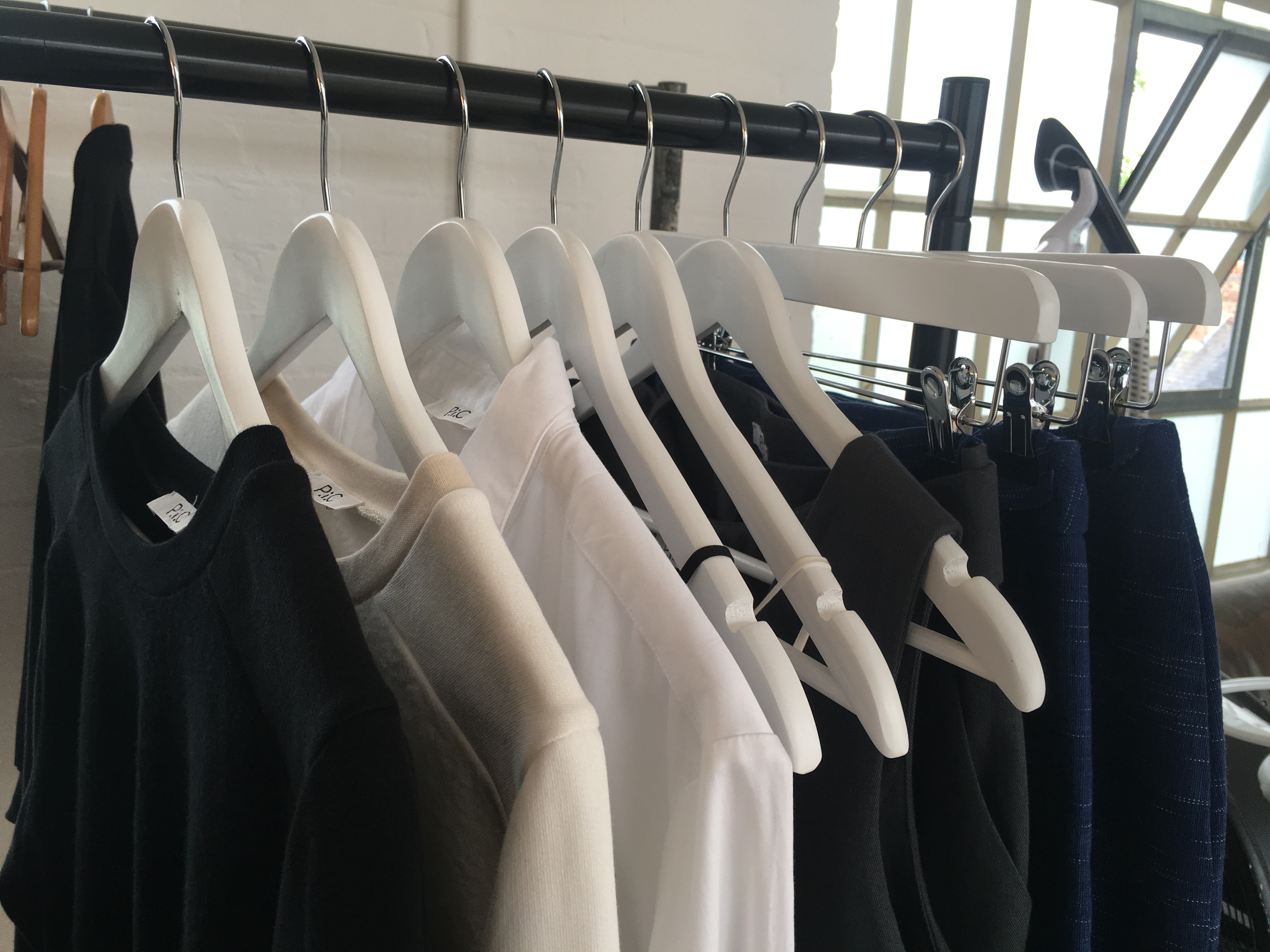 Meanwhile our hair stylist Calli and make up artist Nicole were busy making Sarah Ann look even more gorgeous and our vision was starting to become reality!
As you can tell – it's all about girl power so far! Who runs the world?!
But then comes Owen…the photography genius working his magic in the studio, unphased by the female domination! We were super excited to have him on board and equally as excited to show you the final images!
For lunch, an epic selection of Japanese sushi and gyozas went down a treat!
A fashion shoot wouldn't be a fashion shoot without a hiccup or drama….however ours was a little more humourous! As we approached the end of the shoot, we were all carefully watching the unpredictable British weather hoping and praying for it to stay dry before we clambered onto the rooftop! Yes, the rooftop!! And here comes the funny part – the tiny gap in the ceiling – also known as the entrance! This was a little trickier to get through than expected and a few of us needed a little encouragment to get back down!
Luckily, the weather held out just about long enough for us to shoot some gorgeous images. Phew!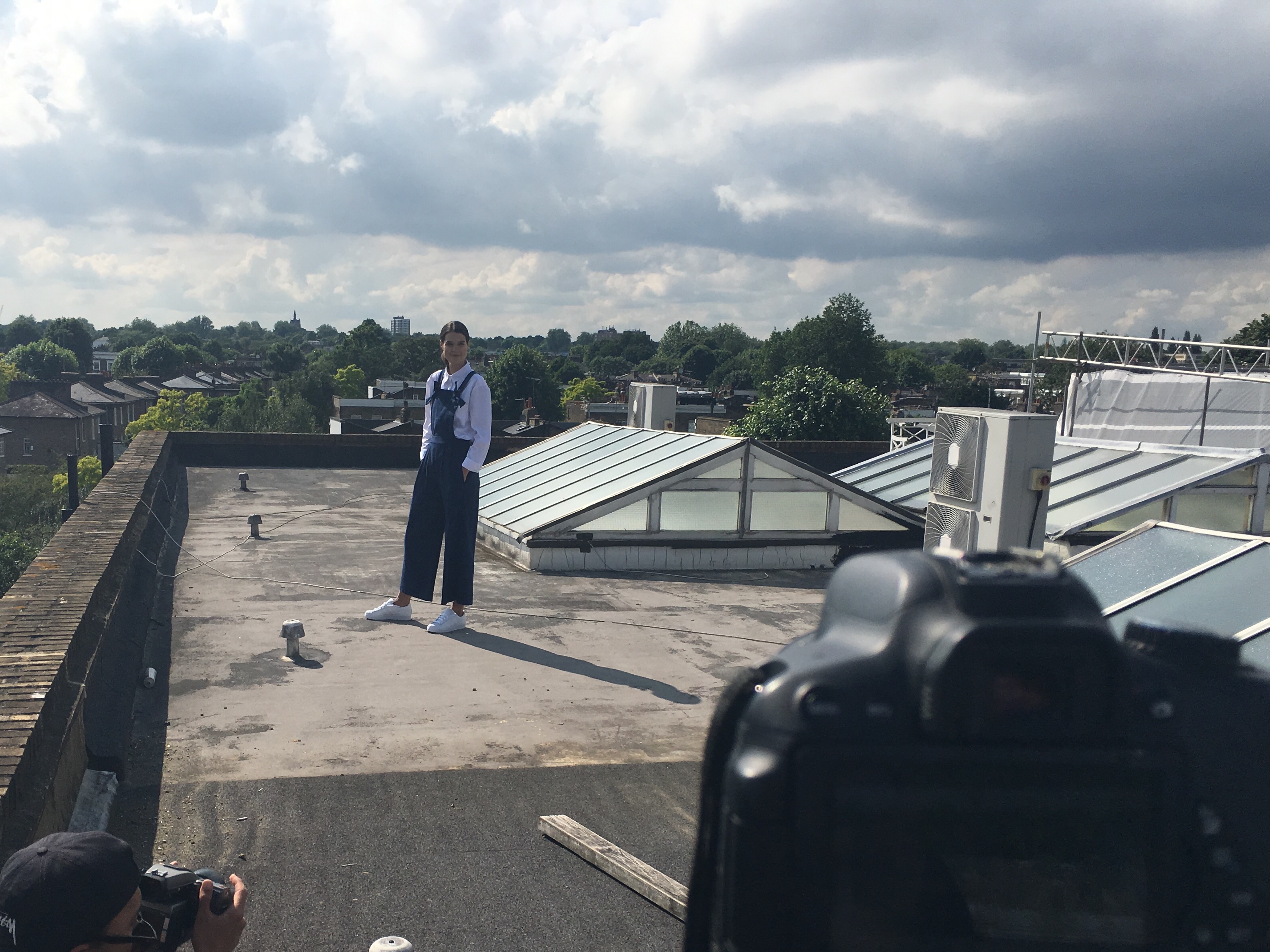 Finally a few more outfits back in the studio and our shoot was complete! A chorus of 'it's a wrap' along with hugs and high fives concluded a very successful day.
The P.i.C capsule collection is almost here and we hope you'll love it! Stay tuned at www.pic-style.com.