Friday 16th September saw the return of London Fashion Week for SS17! Although, looking up at the dark grey clouds and watching the heavens open, summer was hardly on anyone's minds! Models and fashionistas dashed from taxis to shows while photographers frantically tried to capture the moment in what was quite an exciting atmosphere for the morning of Day 1. By the afternoon, the weather had settled and Brewer Street finally came alive.
Blazers and masculine styles were certainly a key trend which naturally oozes the minimalism and sophistication that we love at P.i.C. Particularly in the Dalston Peg and Hoxton Shirt. As always, sunglasses were the No.1 accessory despite the lack of sun in the sky!
On Day 2 we came across this matching pinstripe suit with a black satin lace trim cami which looks rather a lot like our De Beau Cami! (probably why we loved it so much!)
The talk of the streets however was not so much about fashion but more about the Peta protests that were taking place outside the BFC showspace – a prominent reminder to the public and the industry that we must consider where our clothes and fabrics come from.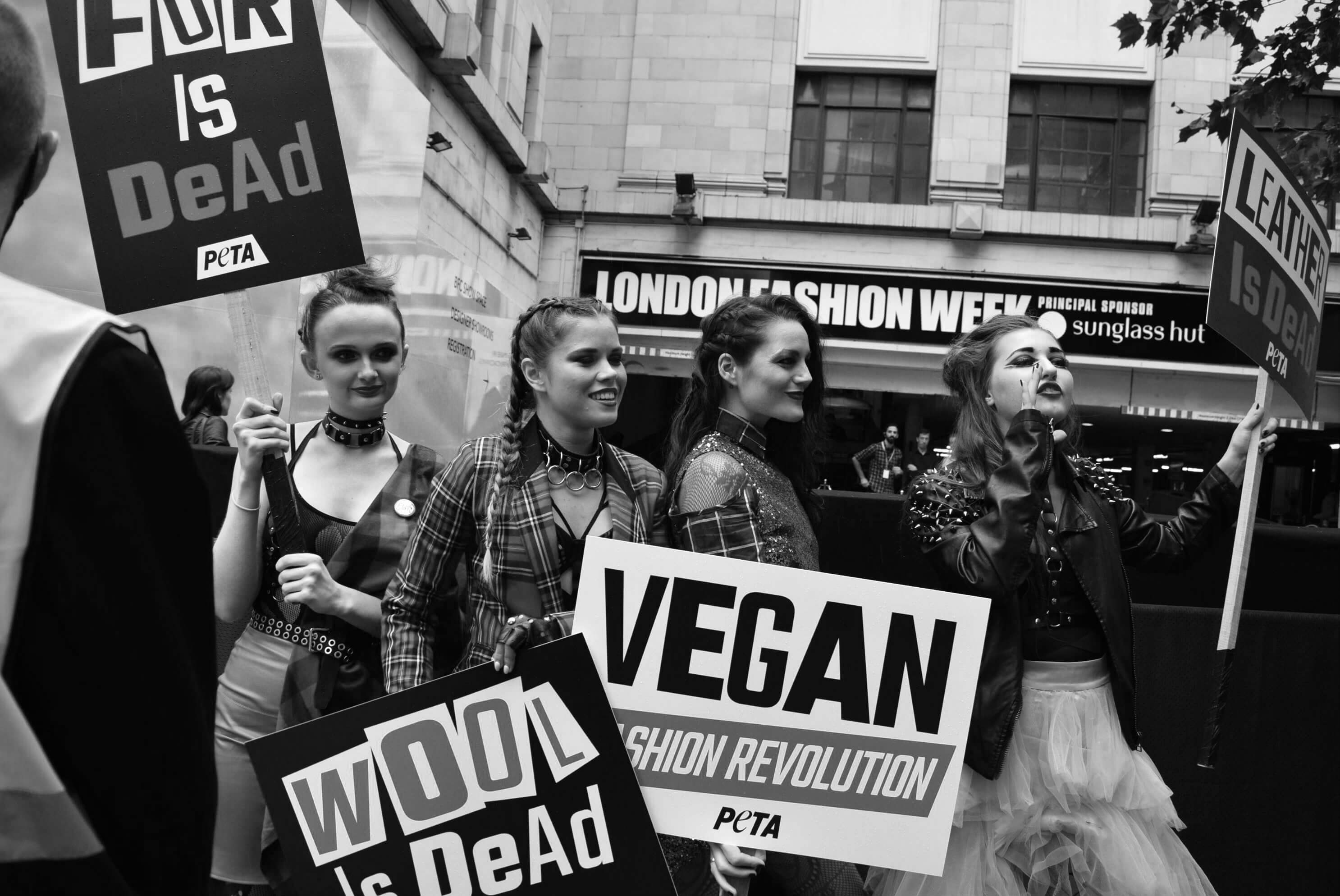 Fast forward 24 hours and the Green Carpet Challenge was back for its fourth year! Along with Bafta and the British Fashion Council, the GCC brought 'A Night to Remember' to London for Fashion Week.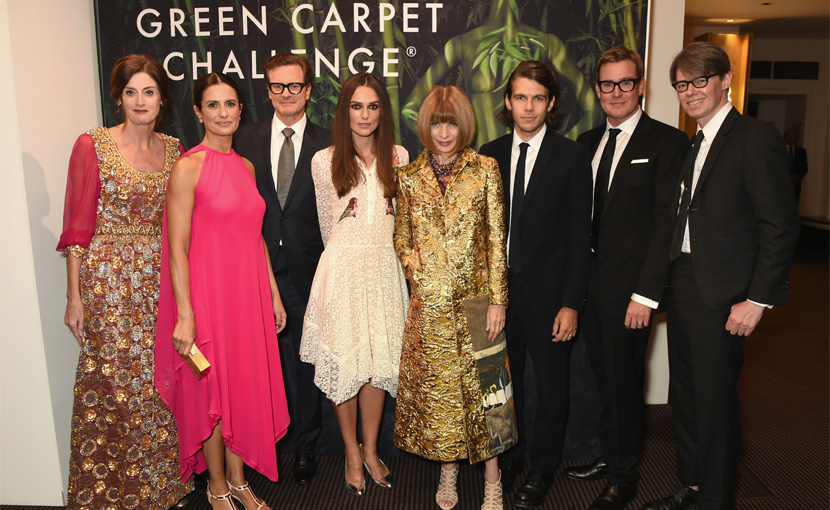 Host and Founder of Eco-Age, Livia Firth, says 'I hope it will inspire delight and continue to show that sustainability is the most magical and show-stopping story in fashion'. She was joined on stage with Colin Firth, Keira Knightley, Anna Wintour, Natalie Massenet, Livia Firth, Amanda Berry and William Vintage.
The event also saw the unveiling of Bonaveri's eco-mannequins, the world's first ever biodegradable mannequins!
P.i.C also attracted a crowd on the streets of Soho, echoing their message and promoting sustainability with the help of the Hackney Jumpsuit! See you next time LFW!
#londonfashionweek
#fashionforthefuture